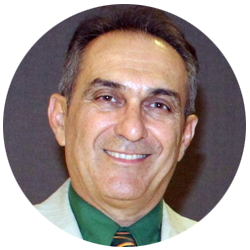 Anastasios Karantonis
The Deta-Elis company – a human company, most of all – covers a wide range in the field of wellness with its unique devices and products. This company, at least for me, is providing us with the most fair and democratic business plan by far, and gives us the opportunity to create an international business network in order to expand and have a sustainable development around the world!
I think this is an open door, not only for us but for everyone that provides us with all the advancement mechanisms, for individual up to international careers with financial extensions.
In practice, the company is constantly beside us with trainings, special offers, with visitations of the founders etc. It is an extension of our family.
Therefore in return, we host weekly presentations and trainings about the technology of Deta-Elis in our place, as well as an electronic laboratory for local service and technical control of the devices.
The mission and our vision is to spread this technology and diffuse it to every society level and the ultimate aim is to really help our fellow men to maintaining health and achieving prosperity and well-being!
Our motto is «Good news should be shared!!!»