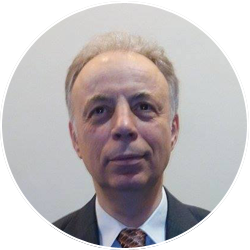 Evangelos Gaidartzis
I have been in the MLM business for 20 years. Two years ago, I was informed about the Deta-Elis devices.I must admit that at first I was quite hesitant. I bought one Deta-Ap device and gave it to a friend of mine that had serious health problems.
As the days and the weeks went by, my friend had a continuous improvement of her situation. So I decided to talk to other friends of mine. Very quickly we noticed similar results.
This made me think the business part of the company. Today , being absolutely convinced of the effectiveness of the bioresonance Deta-Elis devices, I can strongly recommend them to everyone, for good health and wellness.
I've also built a significant business partner network which provides me with a steadily growing income. Now I am helping my partners to achieve their own goals.
These amazing Deta-Elis devices combined with the unique marketing plan create unlimited opportunities for business development.
It is an incredible business opportunity, as the expansion of the company throughout the world starts now and moreover from Greece.Good luck to all those who are going to decide to "seize" this lifetime opportunity .